The Academy Corners Blues Committee
is committed to supporting live music and hosting special music-oriented events that will leave you with memories to hopefully last a lifetime. From national acts to the best artists on the regional scene, as well as catered foods, tasty beverages and the occasional "treats" like hot-air balloon rides, skydivers
, air shows or Civil War cannon shootouts ... we know how to put on a show. And, we choose our musical acts from a true love & respect for the music they make ... for you to enjoy. Join us sometime, won't ya? We promise you a day or night to remember!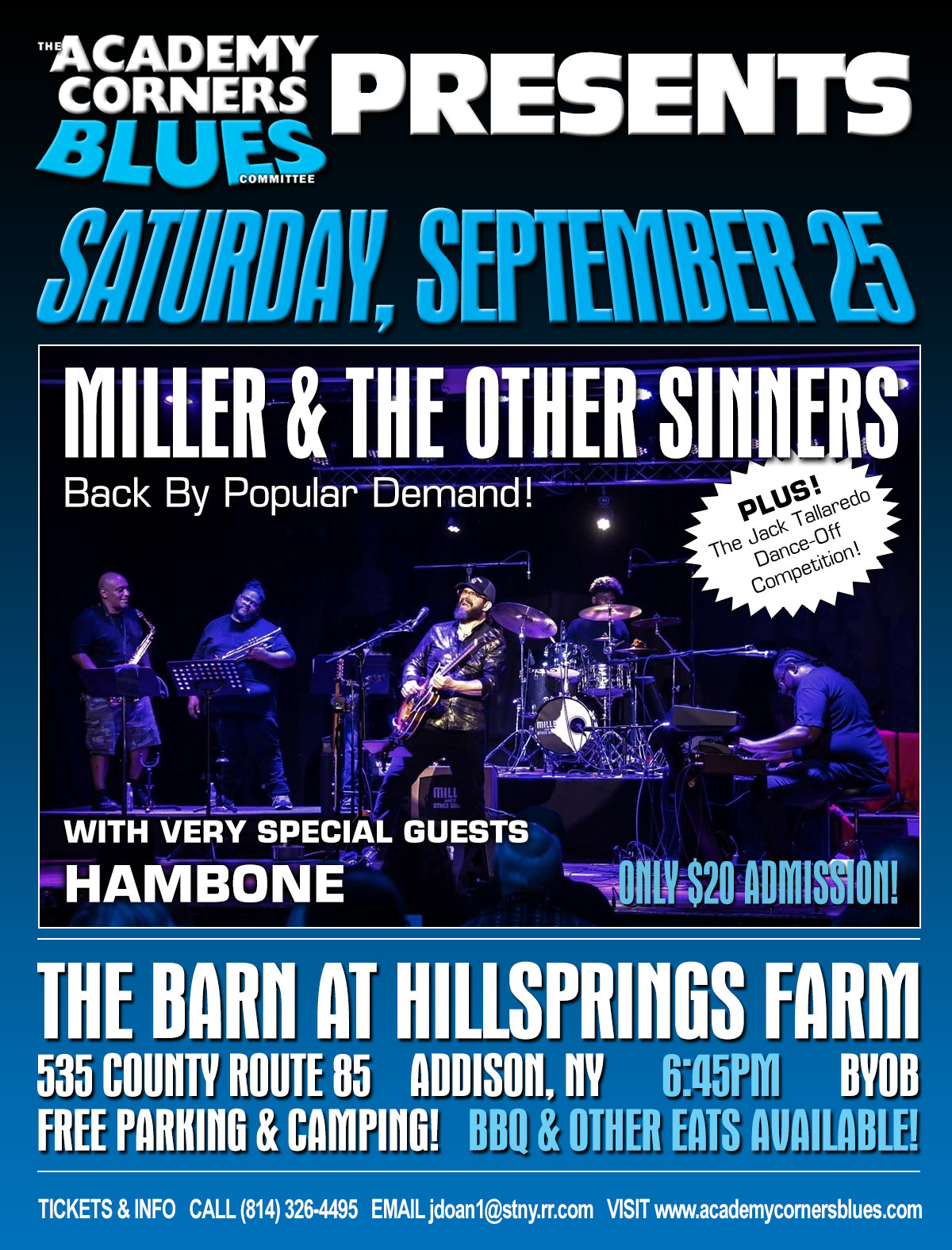 SATURDAY, SEPTEMBER 25
TIME FOR MORE BLOOZE AT THE BARN!